Well, I know where the past two weeks have gone, anyway. I have been immersed in two consecutive art camps with a few dozen 5-8 year olds making undersea worlds and a city neighborhood, among other things. Watching kids make art is a delightful way to spend a few hours every morning. They are so free and uninhibited in their creativity, and they come up with the greatest narratives for their work. I try to bottle some of that magic and take it into my studio.
This is the second year I've taught children's art camps at the Oak Park Art League. Last year when I signed on for the first one I questioned whether or not I was suited to do this sort of thing. I had taught adult classes for several years but had very little experience teaching young kids. I was a bit terrified by what I had gotten myself into and so vastly over-prepared. After one thoroughly exhausting and really fun week, though, I was hooked. This year was far easier though still just as exhausting. Here are a few photos from Explore the Sea and Art in the City: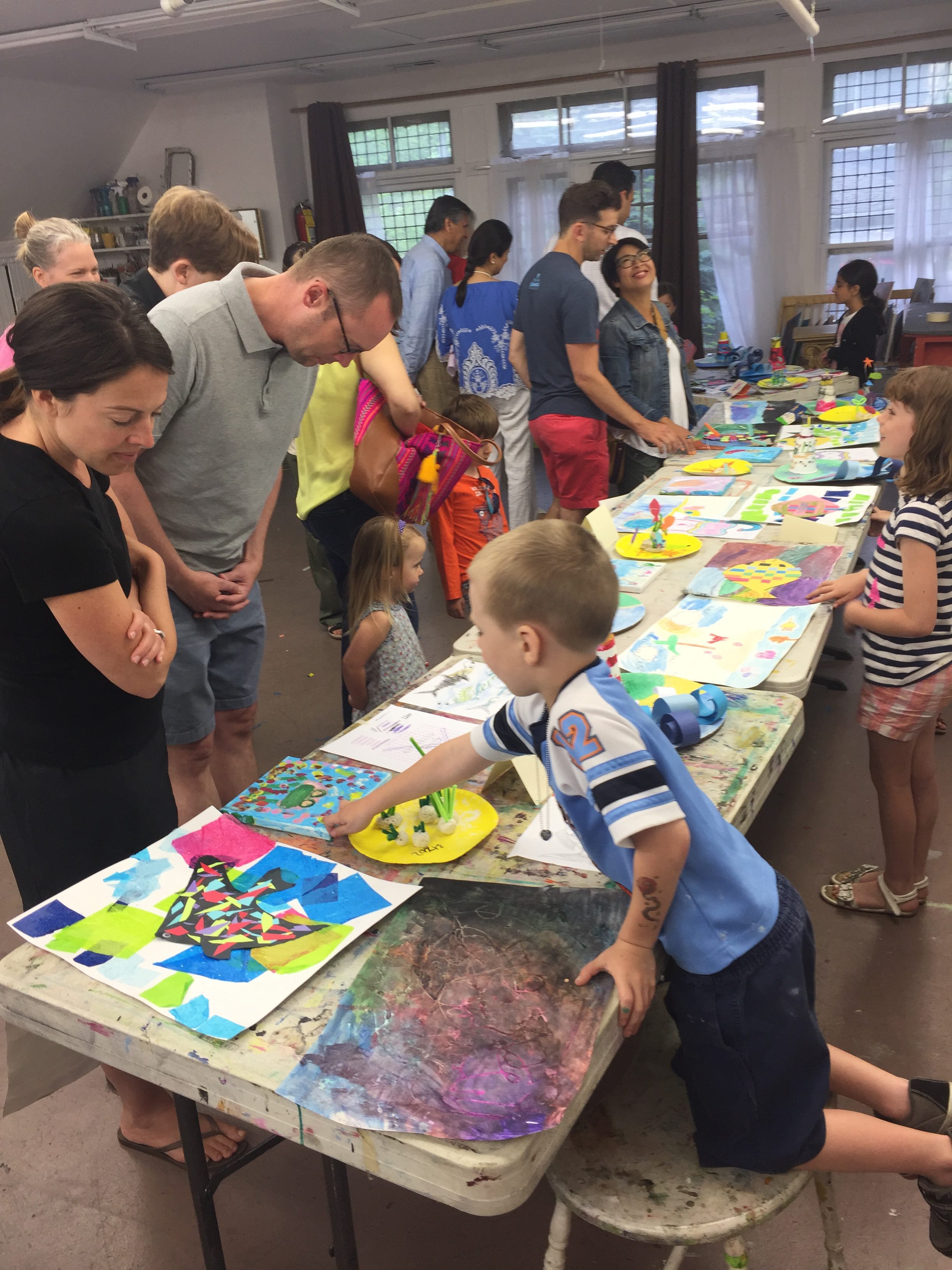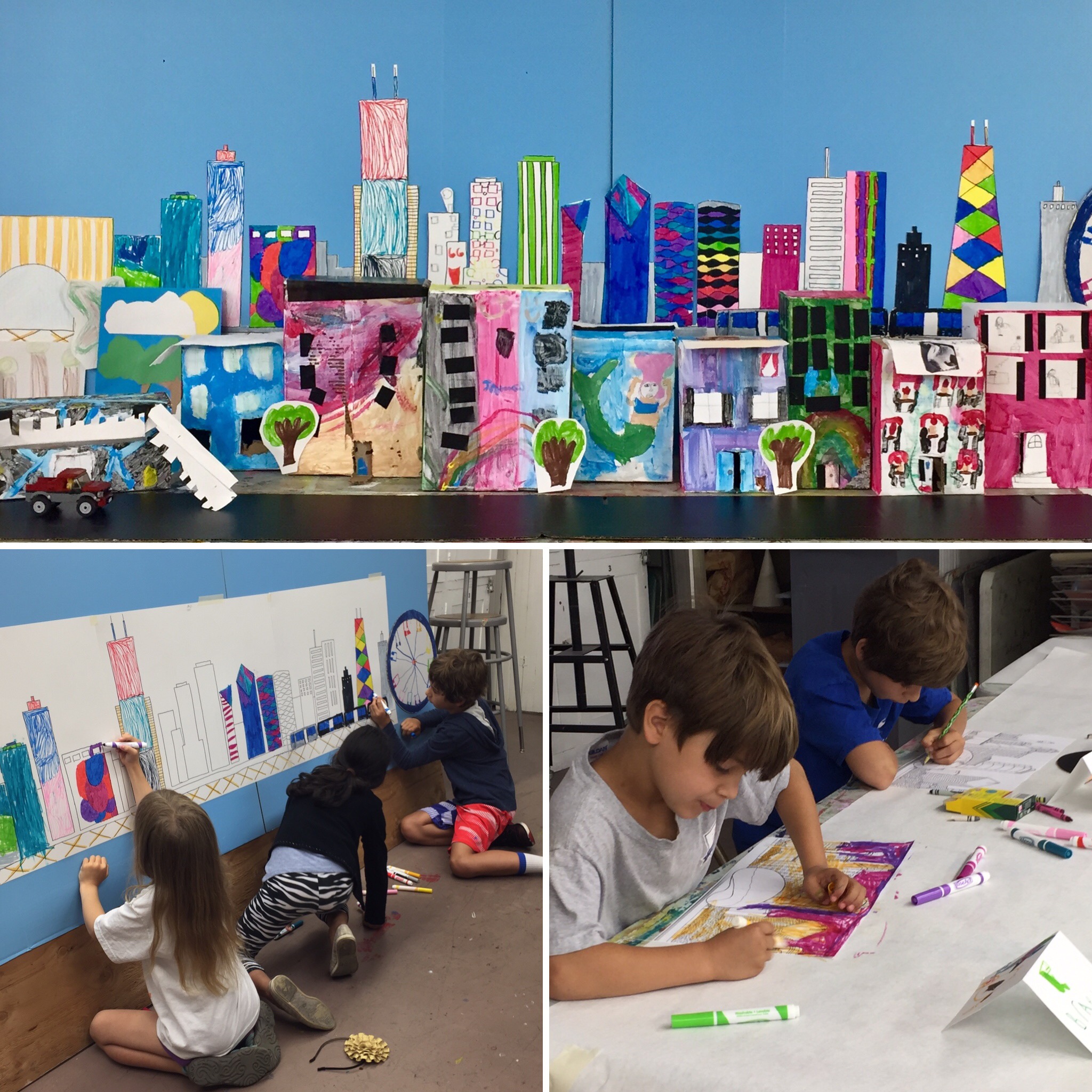 Incidentally, did you know about the Chicago "Municiple Device," or "Y-Symbol"? I didn't until I was researching the city's public art for this camp. It's a symbol that represents the meeting of the three branches of the Chicago River and is an official symbol of the city. It is most prominently displayed on the marquee of the Chicago Theater, but it can be found all over the city. Everywhere! Lamp posts, libraries, municipal buildings, statues, bridges. Just one of many fun facts I learned about art in Chicago for this camp.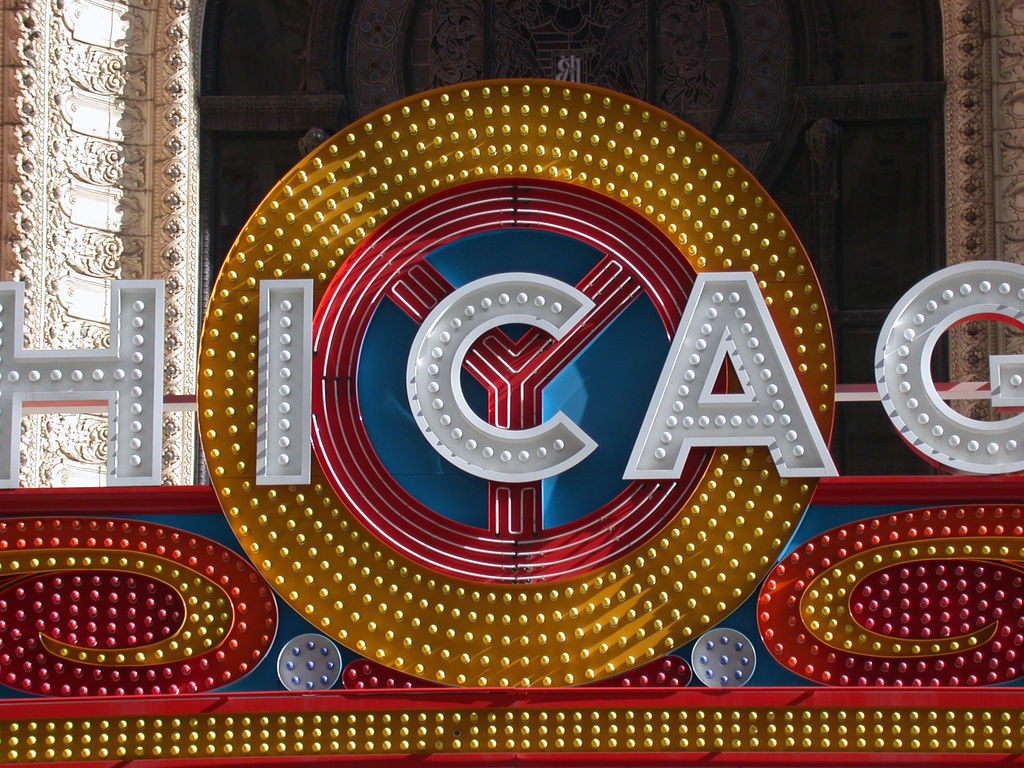 The Oak Park Art League also has a show called Peer Pressure: Collaboration, in which I have a piece done with fellow artist and friend Mike Vest. He is a sculptor and painter, and is in my watercolor class. He had the idea to do a three dimensional piece together, him doing the 3D part and me doing the painting part. It was one of those things where I didn't even need to think about it – the answer was an easy, "Sure! Let's do this!" It was a fun project that took about a month, with both of us providing feedback to each other throughout the process.
It's really different working on a collaborative piece because while I had my part in it I was really conscious of his hands in the work, and it became paramount to treat his creation with care and respect, and have the paint enhance what was there rather than cover anything over. Here is the finished piece. It's pretty big – 20″ x 28″ or so.
This is the first time I've done something like this and now I have the idea that I would like to make some clay pieces myself. We'll see how that goes …
I'm also about to begin a run of shows, starting with one coming up next week at the Forest Park National Bank, where I will have paintings in their lobby for the months of July and August. This opportunity just presented itself out of the blue (thank you Oak Park Area Arts Council!), so I will be installing sixteen pieces from my Shetland residency at the lighthouse. I have a lot of new paintings in various stages of progress but none are ready for exhibiting by next week. Forest Park National Bank is at 7438 W. Madison Street, if you are in the area and want to stop in and check out the show.