I mentioned the other day that I might write a post exclusively about the pastries and treats I came across in Shetland, and here we are! I can't help it, they are that good. And that abundant.
But first I have to share photos from the going-away tea my friends here in Oak Park had the week before I left for my residency. It was so lovely and charming and above and beyond – well, let me show you. Everything was made from scratch, except the Scottie dog shortbread biscuits, and I mean everything. From the ginger raspberry bellini to the Waldorf Salad, bacon shortbread cookies, Meyer lemon & almond scones, clementine curd, Meyer lemon curd, and two types of tea sandwiches. And of course, we drank lots of tea!
Then there were the decorations, also largely made by hand:
It was ridiculously great. I have some really, really nice friends. It was also a preview of what was to come once I got to Shetland.
The first Sunday I was there my cousins Willis and Joyce took me to something called a Soup & Sweet at the public hall in Cunningsburgh. It was a fundraising lunch prepared and served by community volunteers, and all of the money went to a charity I can't remember the name of at the moment. For five pounds we had a bowl of soup (my choice was potato & leek), a bannock, tea/coffee, and a home-baked dessert (it was difficult to choose but I couldn't resist the meringue with fresh fruit and cream, the Pavlova). Then we drove out to St. Ninian's Isle to walk at least some of it off. It was a beautiful afternoon and I found the beginnings of my shell and rock collection that I would draw and paint while at the lighthouse.
Communities have these Soup & Sweets every week, and then in summer when it is high tourist season they have Sunday Teas in the public halls. Everyone is invited and lots of people, tourists and locals, adults and kids, show up. They make hundreds of dollars every week for the different charities, too, so it's just a wonderful idea all round. I was poking around the internet yesterday and came across this BBC Radio interview from several years ago. They have been doing these fundraisers in Shetland for decades!
Two other places come to mind when I think of a delicious cup of coffee and baked treat – Bonhoga Gallery and the Peerie Shop Cafe. I didn't take photos of food at either place but have to mention them to anyone who might find themselves in Shetland in search of a nice place to have a sit and a snack.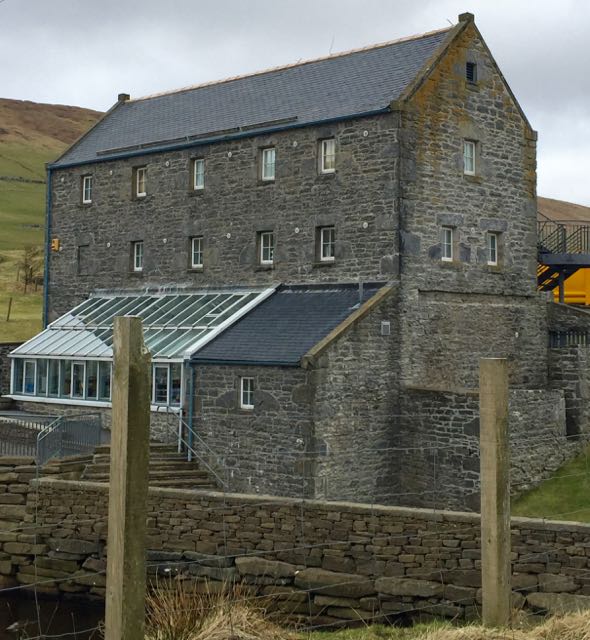 I was also spoiled by visitors to the lighthouse. People came by with home-made bannocks, flowers, chocolates, biscuits and more! All I can say is it was a very good thing that there was a steep hill I forced myself to walk down and back up at least once every day : )