A month-long residency is a long time, until suddenly it isn't. Next Friday I have an open house and pieces that will be installed in the cafe here at the lighthouse, coinciding with its opening to the public for the 2016 season. Next Friday! In eight days. Of course I will be here until March 30 and I will continue to work until then, but I have to have a bunch of things ready to hang really soon.
With that, here is a sampling of where I am now: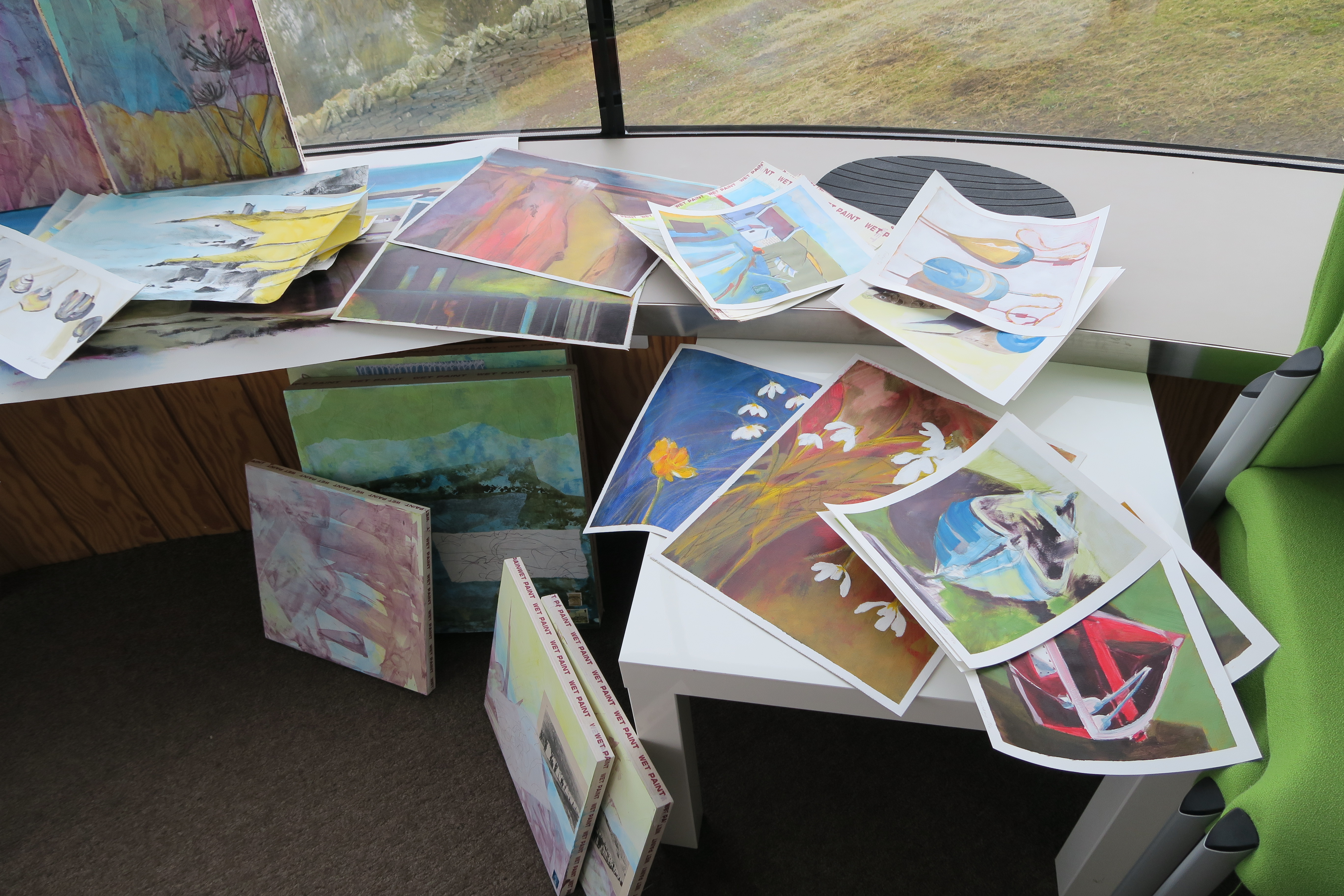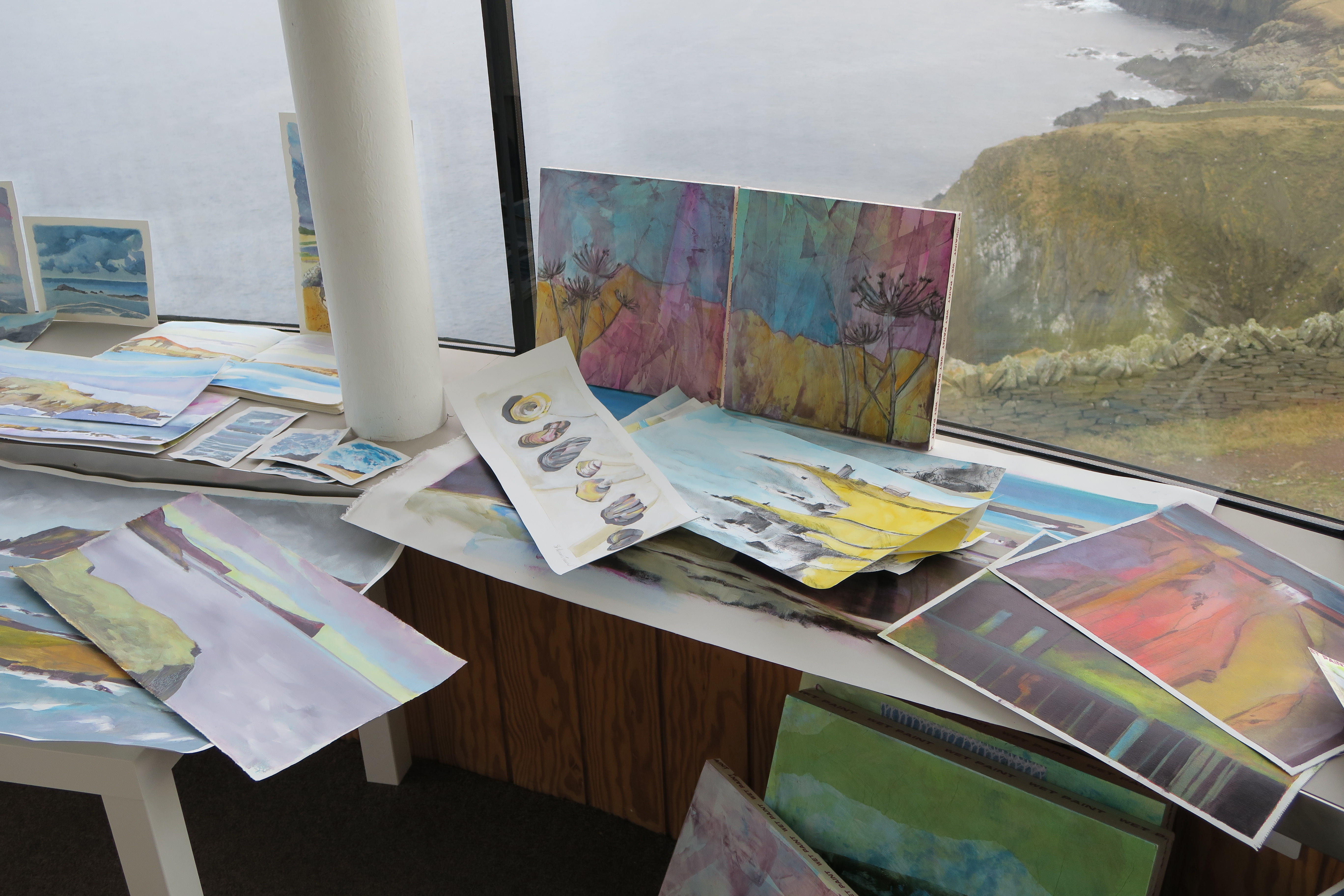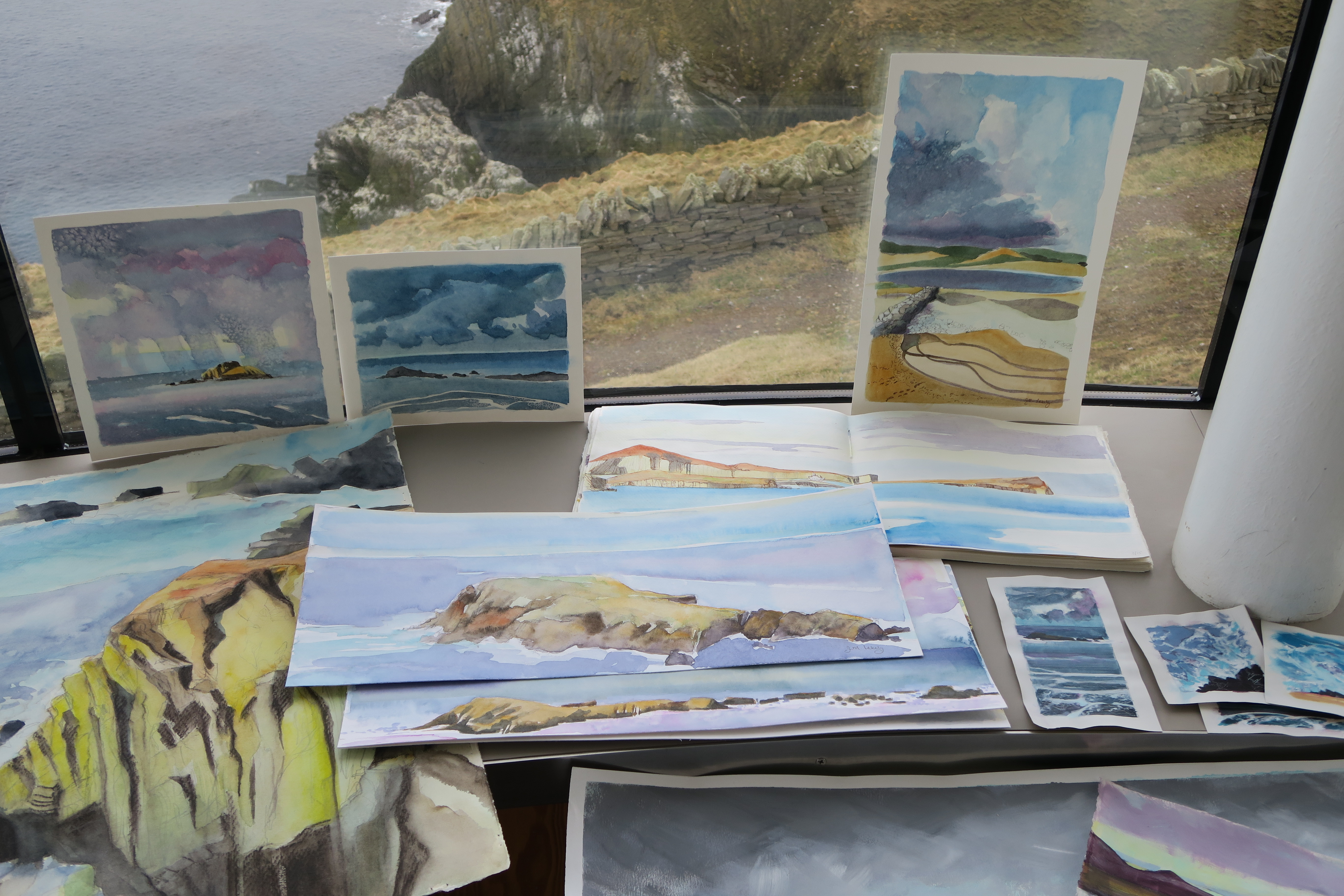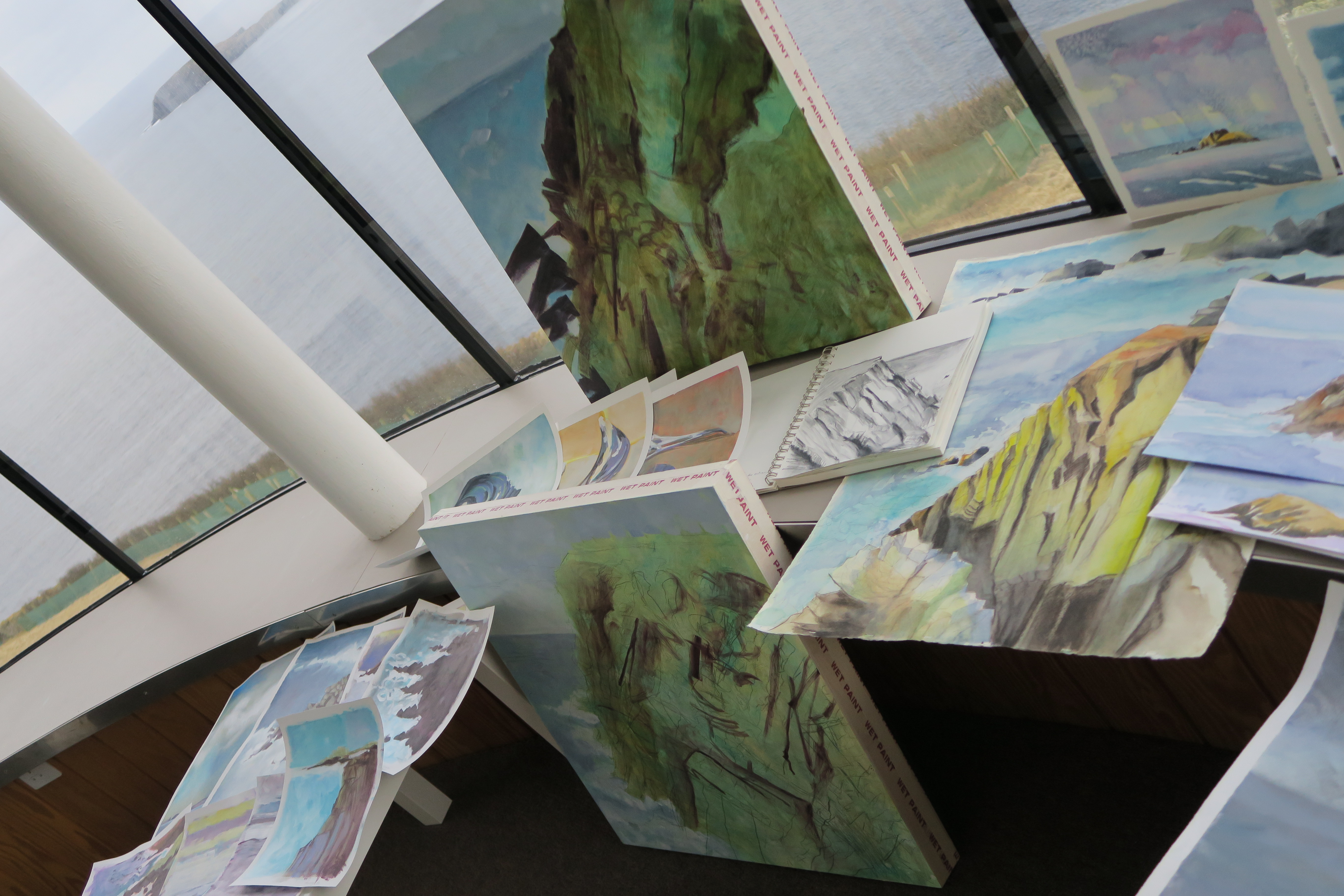 For this week I am focusing on the boards I have started. Most of them are fairly underway now but none are finished. Today is a wild one here on the clifftop, one where the assurance that I won't blow away is knowing that this building has stood here for almost 200 years. It's seen far worse than this wind and rain. It is a good day for painting in the panoramic room (which I believe has been officially named the Stevenson Centre, after Robert Stevenson, the designer of this lighthouse).
Meanwhile, the other day I got to take a drive out to the West Side with my childhood friend Sally, and we encountered some very friendly sheep, curious seals, indifferent ponies and a roadside egg stand, in addition to some beautiful beaches and a nice big silhouette of Foula: