One of the great things about being here for six weeks is that I have had several opportunities to get out and about and visit museums, galleries, the textile archive of a museum, in addition to loads of nature. I've been fortunate to not only see new exhibitions but meet a few Shetland artists as well.
One of my favorite places to visit when I visit Shetland is Bonhoga Gallery, a contemporary art center and cafe in Weisdale. They always have a provocative exhibit going upstairs, an inspired gift shop, and smaller gallery downstairs where you can take in the work while enjoying a hot coffee and pastry.
The February exhibit was in its last week when Uncle Bill and I stopped by at the start of a day trip up north. David Mach's work, "Commando," was a mix of collage and comic graphics, and the detail in his work was phenomenal. I don't know if it is what he intended but I got a strong anti-war, anti-gun feeling from the collection. Then, a few days after I checked in to the lighthouse Angela (the director here) invited me to accompany her to the opening for the March exhibit, Marc Wilson's eerie collection of photographs entitled, "The Last Stand," relics of World War II that are still standing in the United Kingdom and France.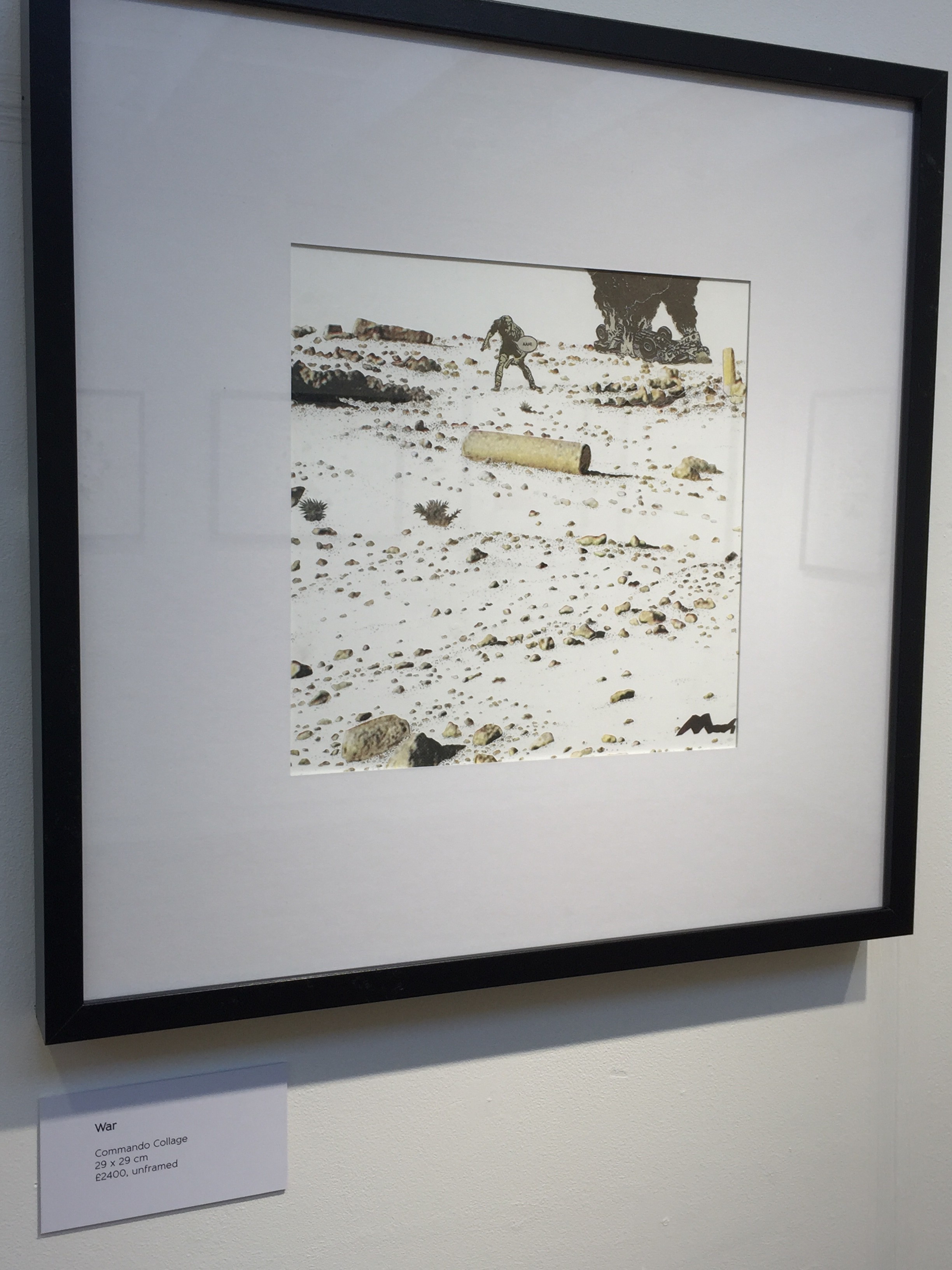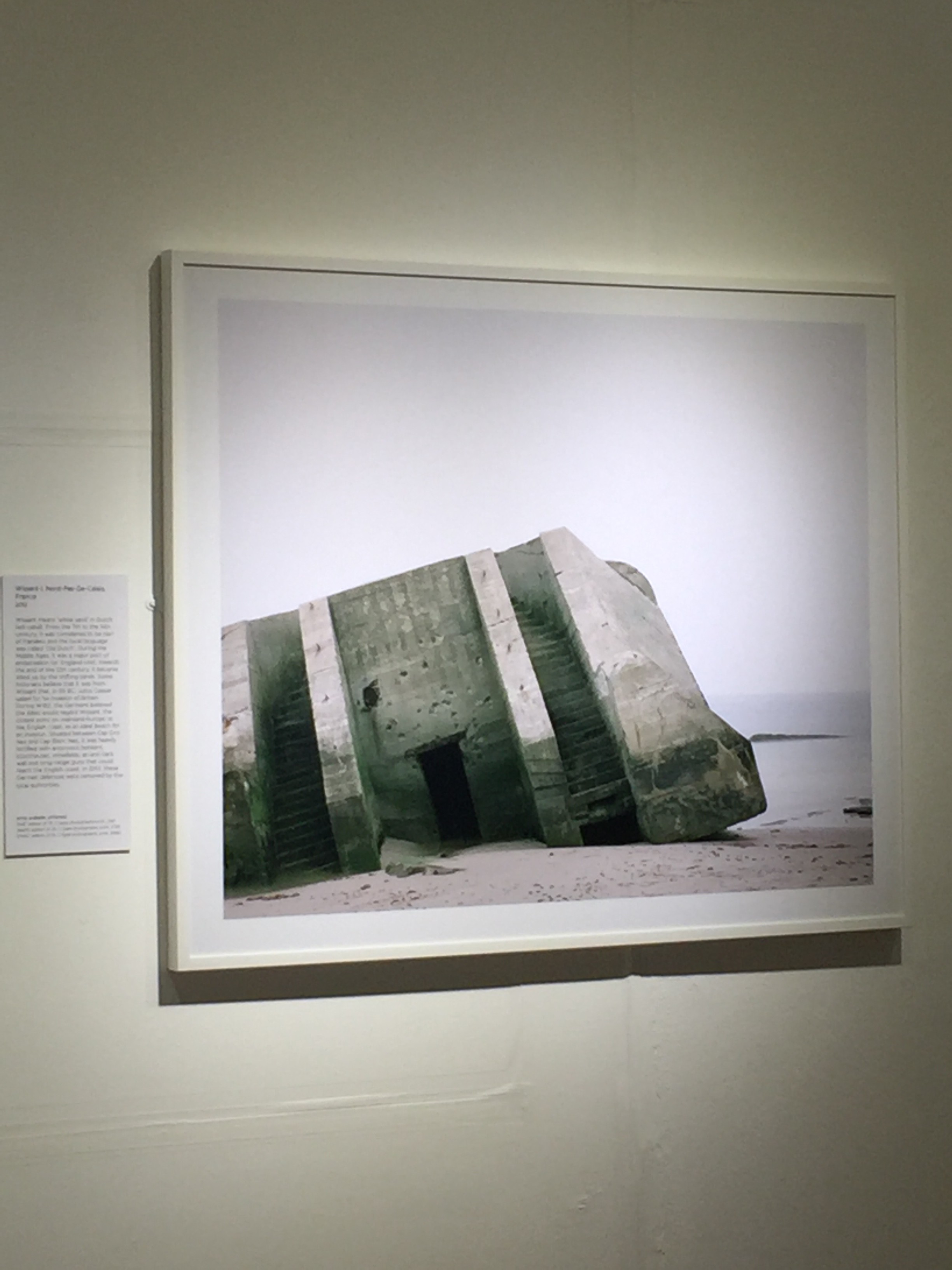 While at the opening at Bonhoga I had the privilege to meet a Shetland watercolorist whose work I was admiring in the gift shop, Peter Davis. His minimal, suggestive paintings capture the sea, land and cloudscape here beautifully.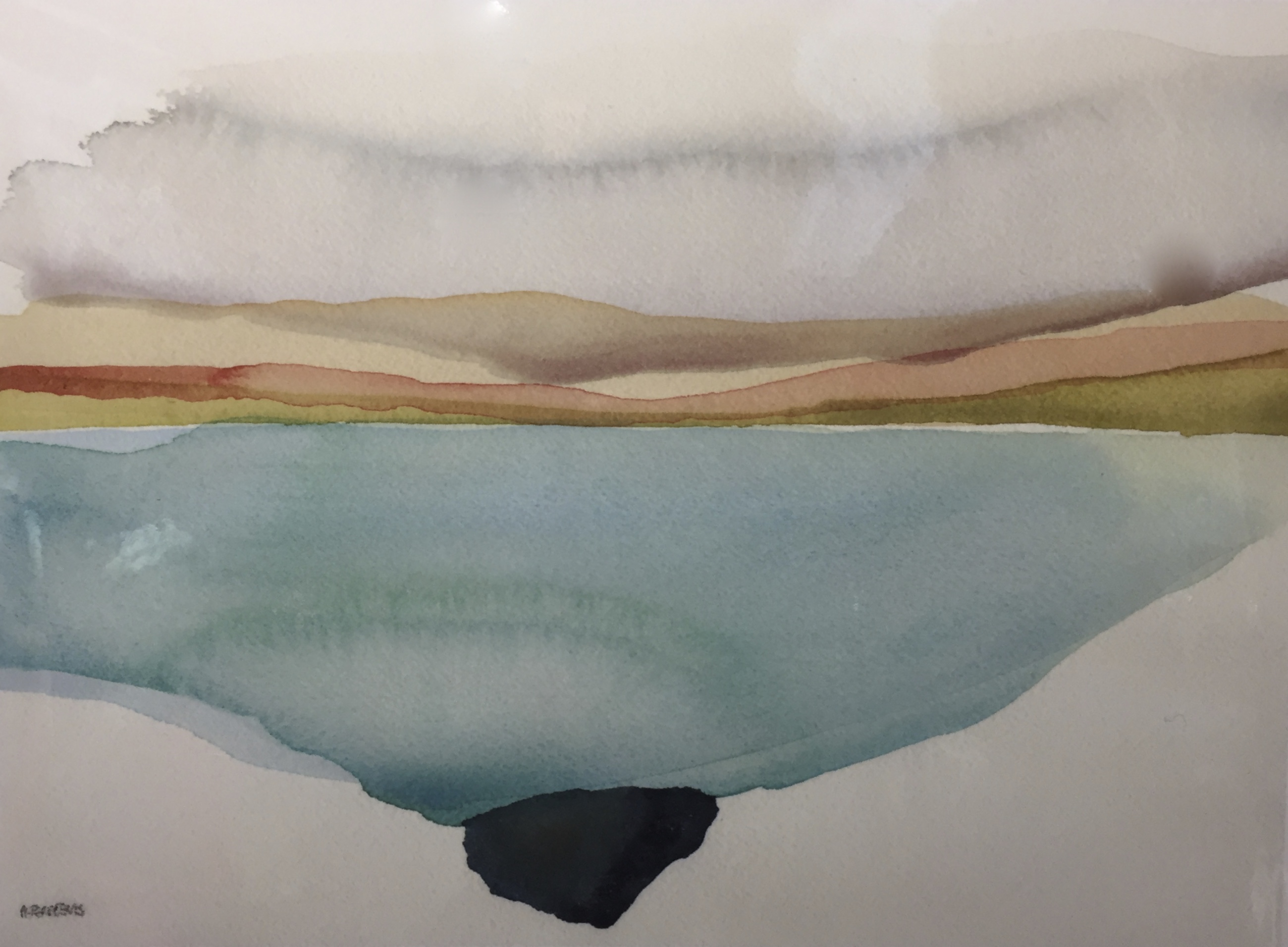 I also got to see the wonderful work of textile artist Lois Walpole at the Shetland Museum & Archives, in which she wove bits and pieces of plastic rope and things she found on local beaches.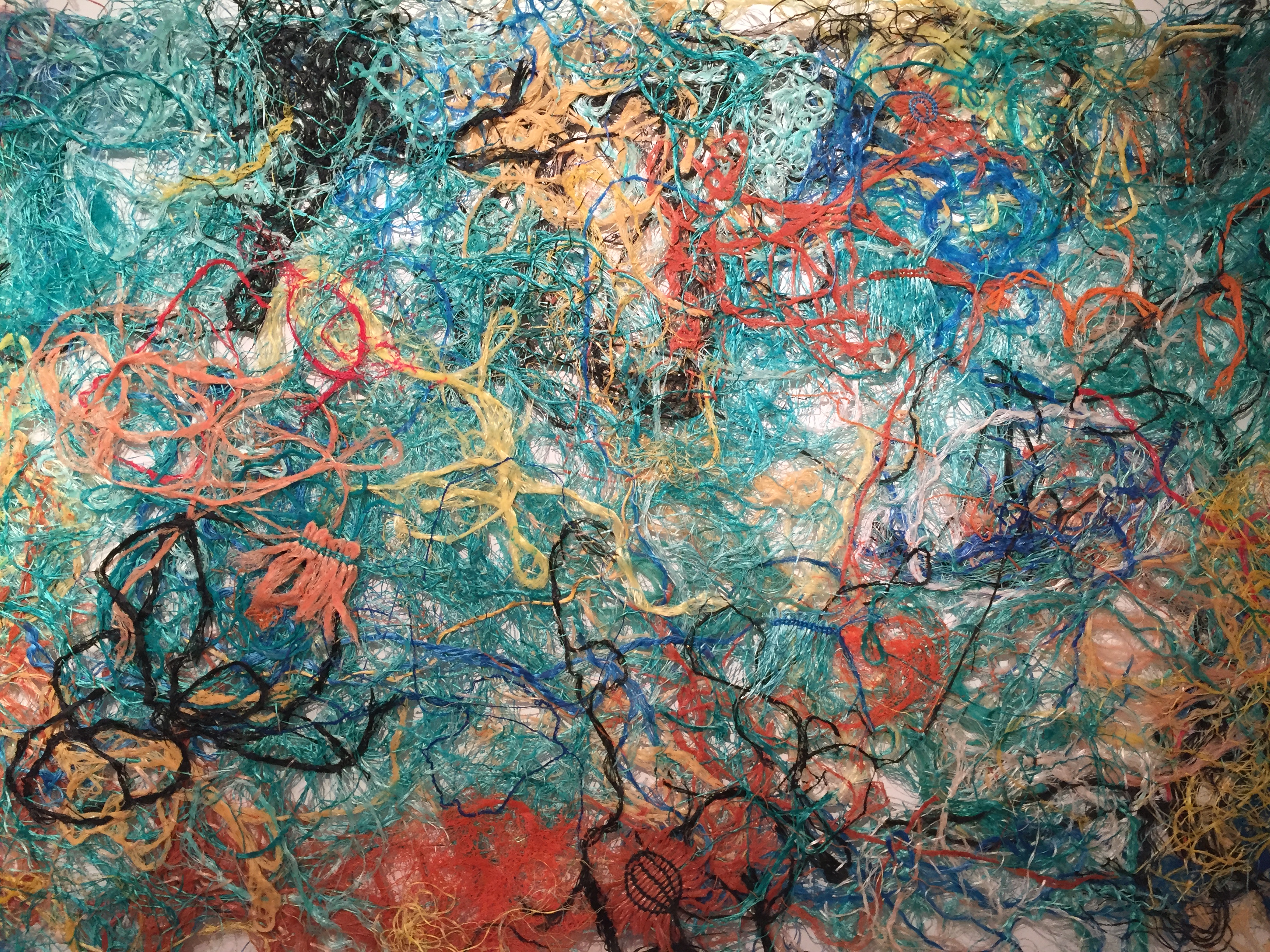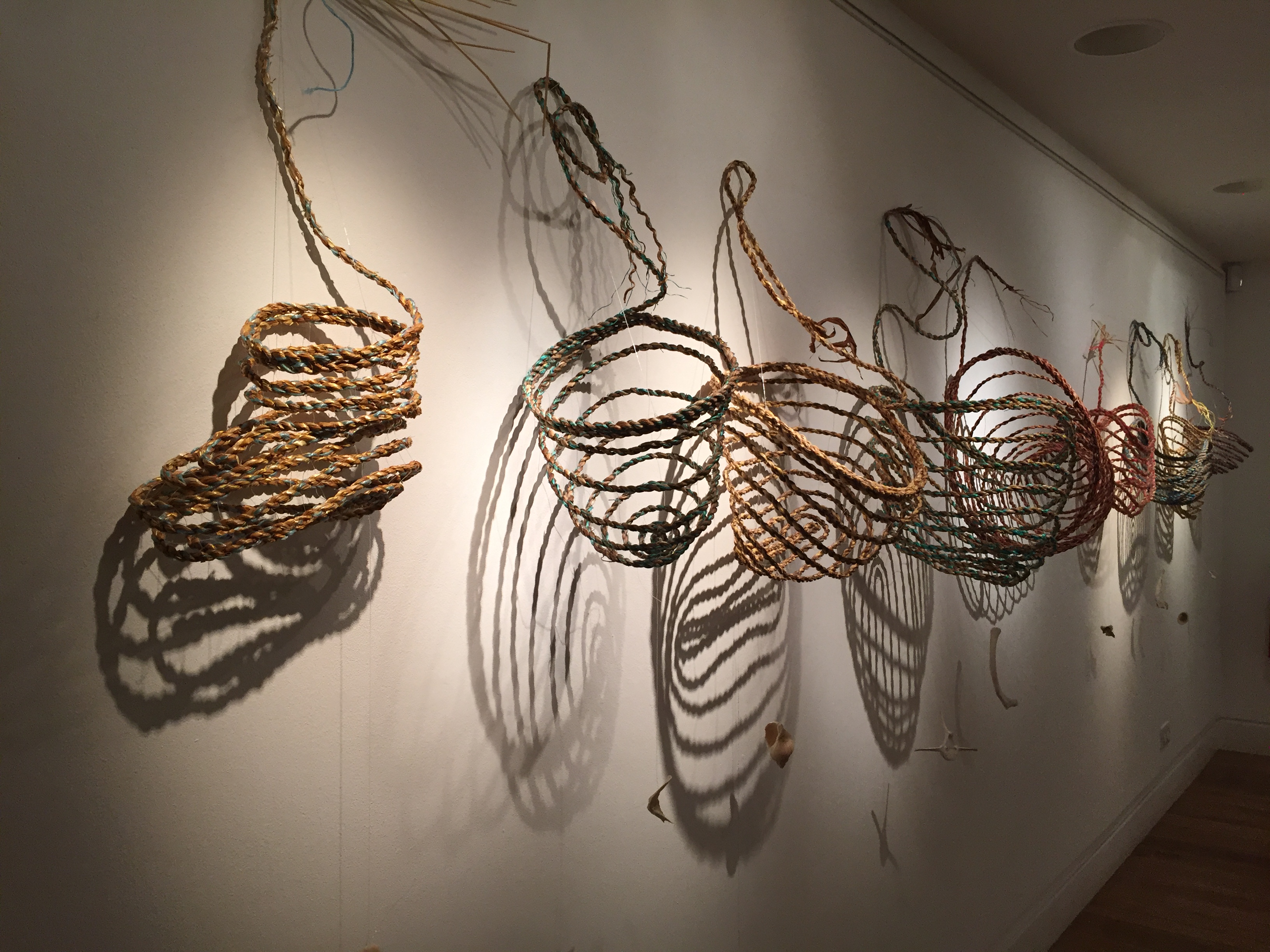 Then, last Saturday I was invited to see the textile archive of the Shetland Museum and get a good close-up look at some curated Fair Isle knitting over the years. I think the earliest one we saw was in the neighborhood of 150 years old?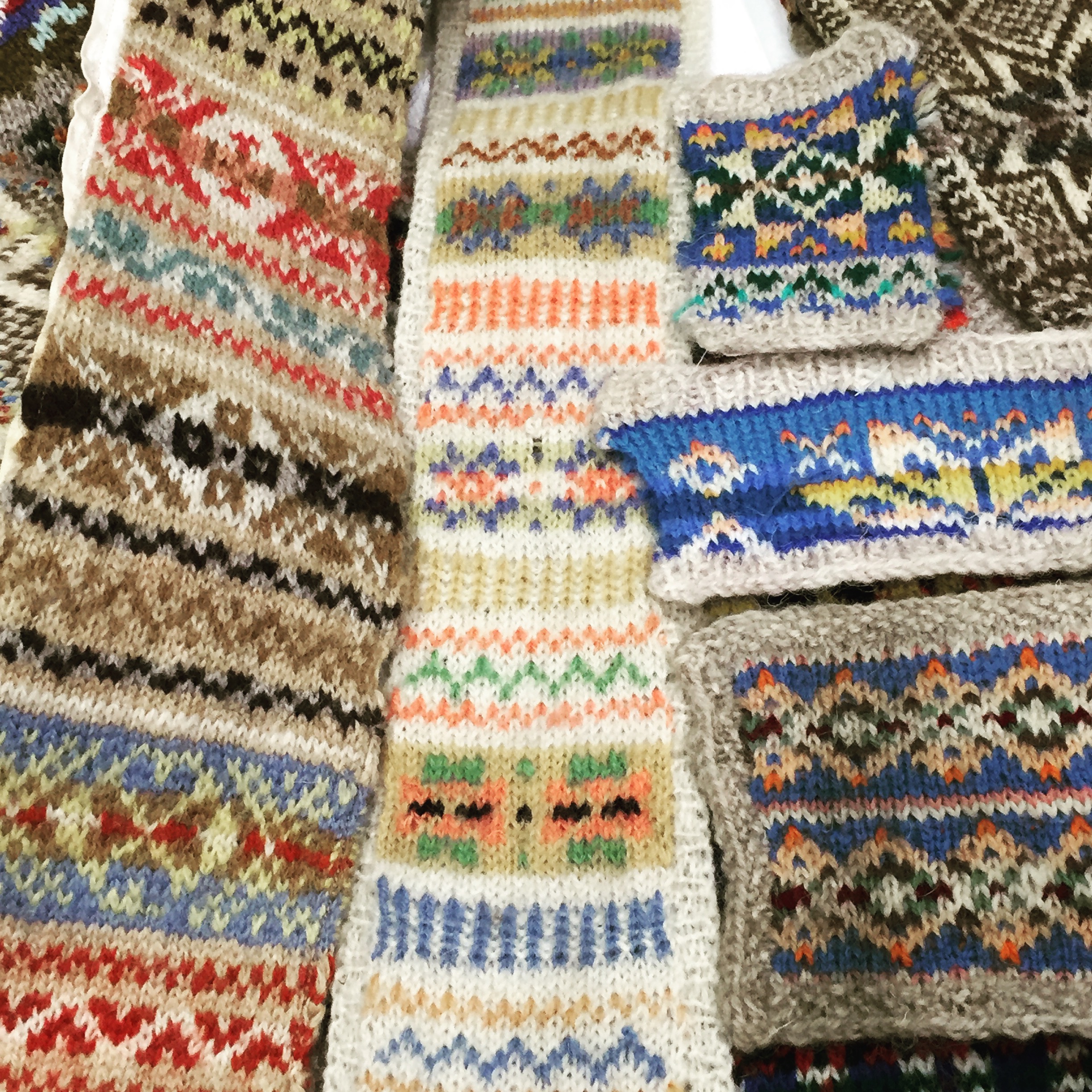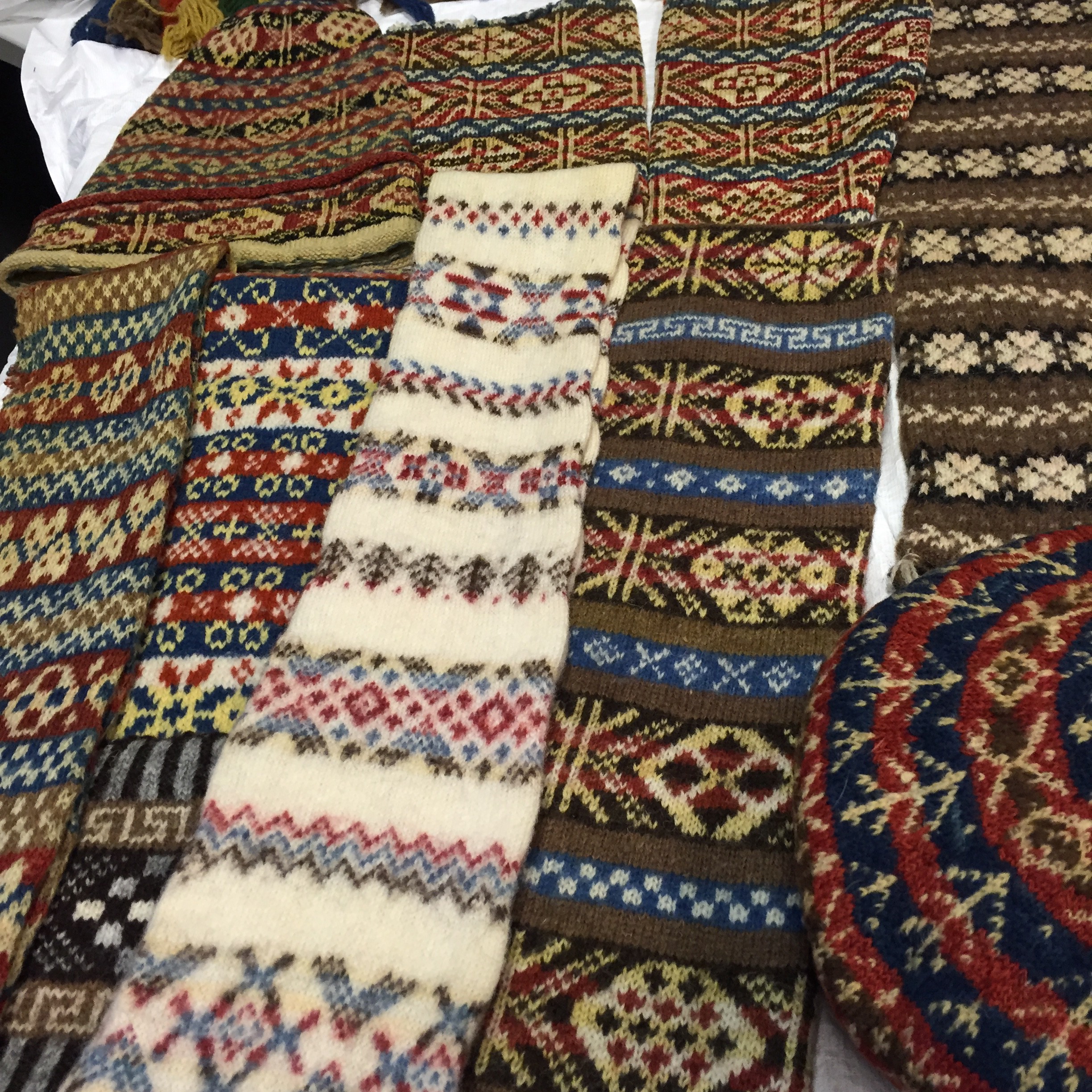 I've had a few other excellent adventures, including the South Mainland Up Helly Aa last Friday night, but that deserves its own post. Meanwhile, I'm at the halfway mark, both in my residency and in the trip in total! Tomorrow I'll share what I've been up to with my own work up to this point and where I'm headed from here.