Wrapping up 2017, I've got a bunch of paintings at Gather in Evanston. I've combined several from my most recent series with some of the alphabet paintings from 2014. They live together nicely as both series have a colorful, story-like thing happening, so it's like they are talking to each other. Or something like that ; )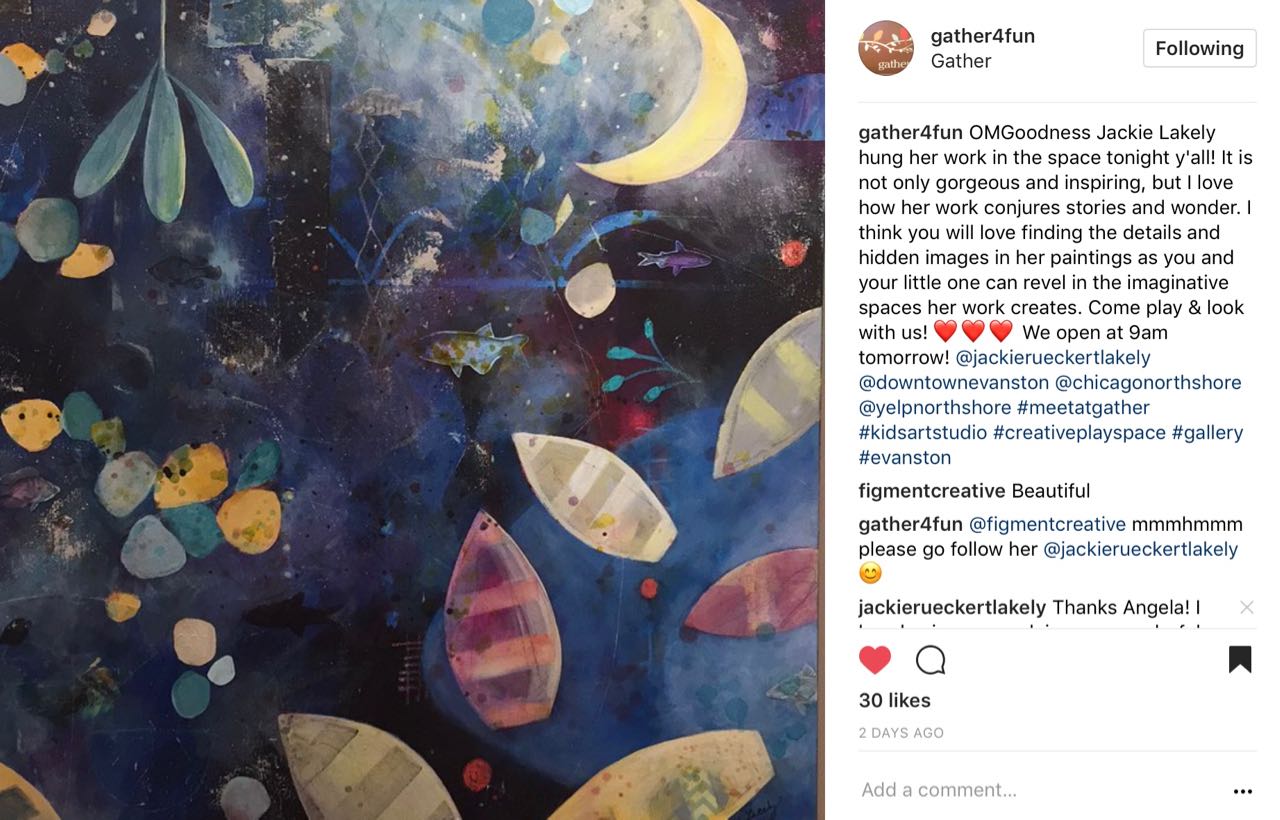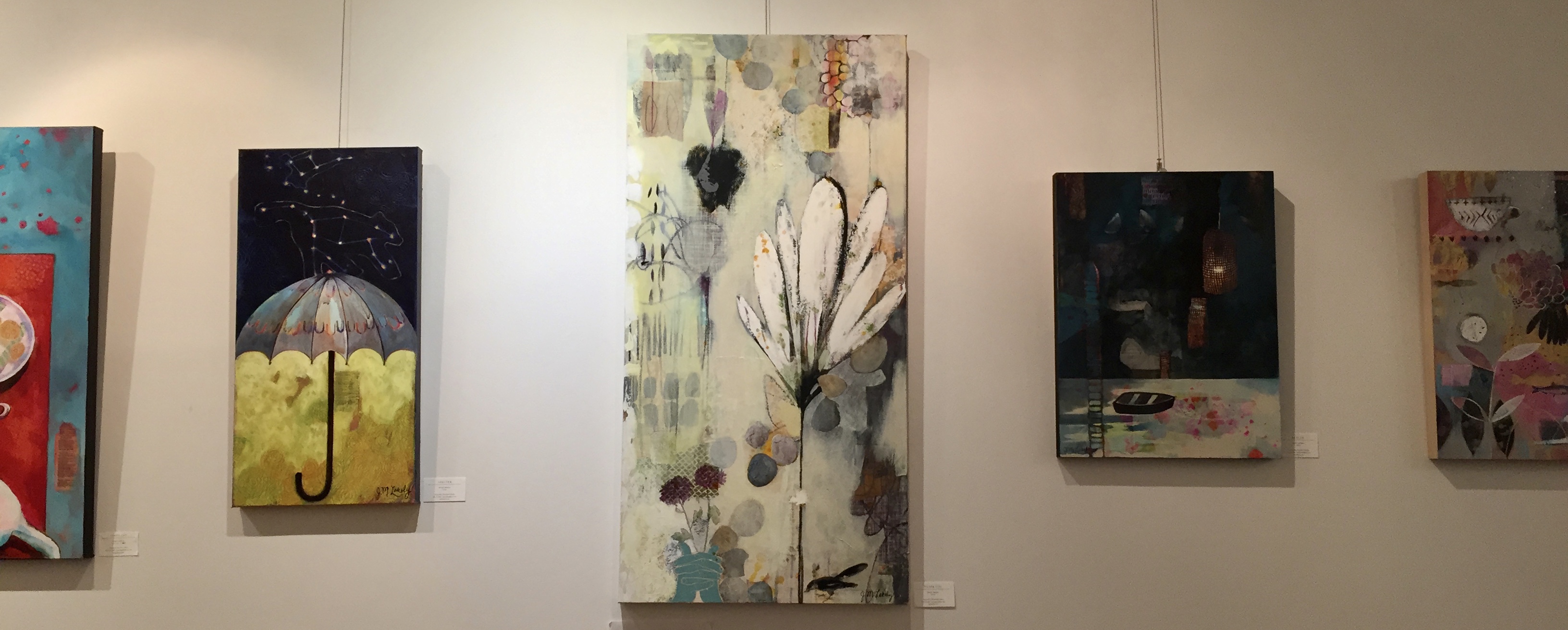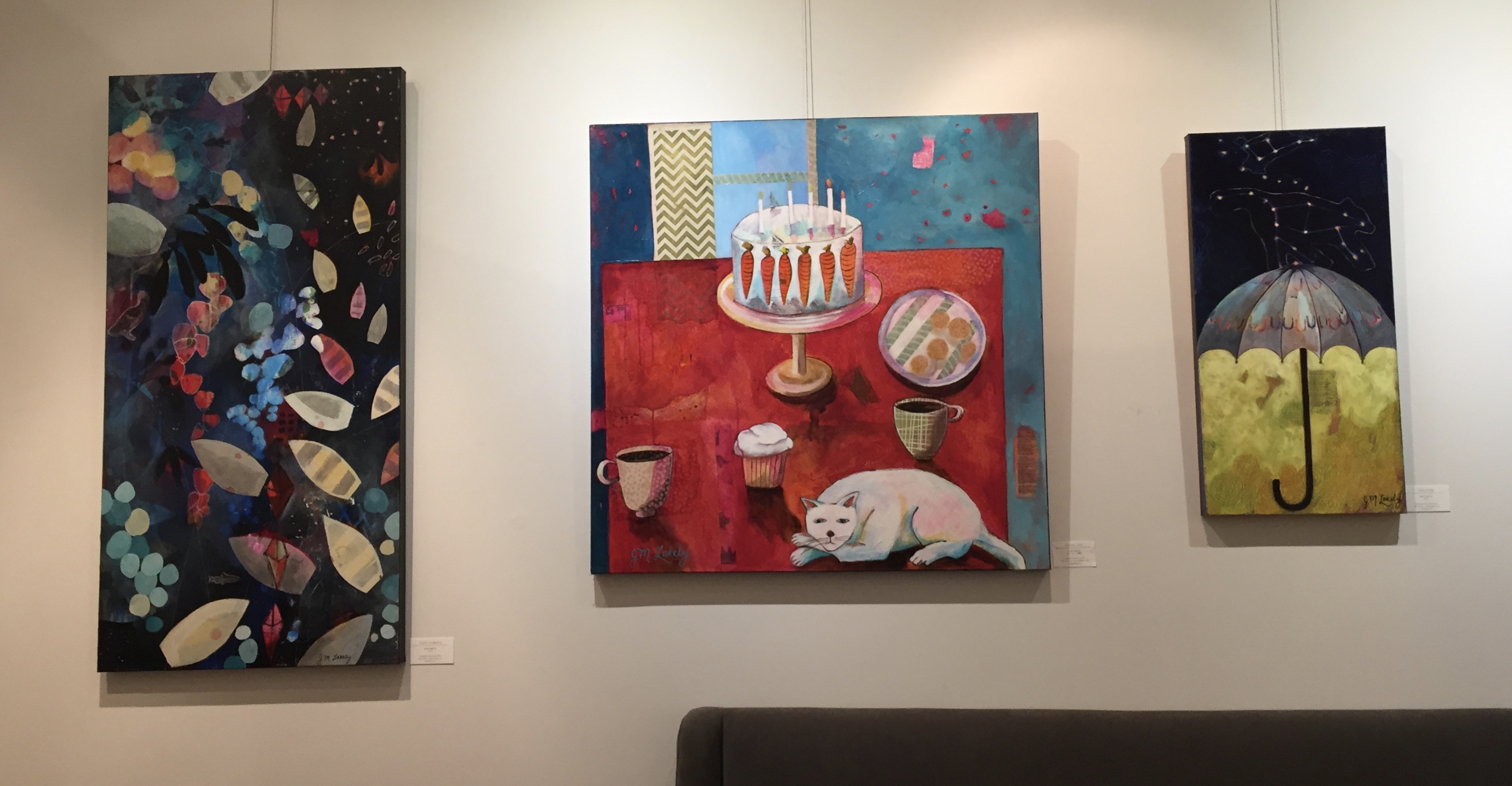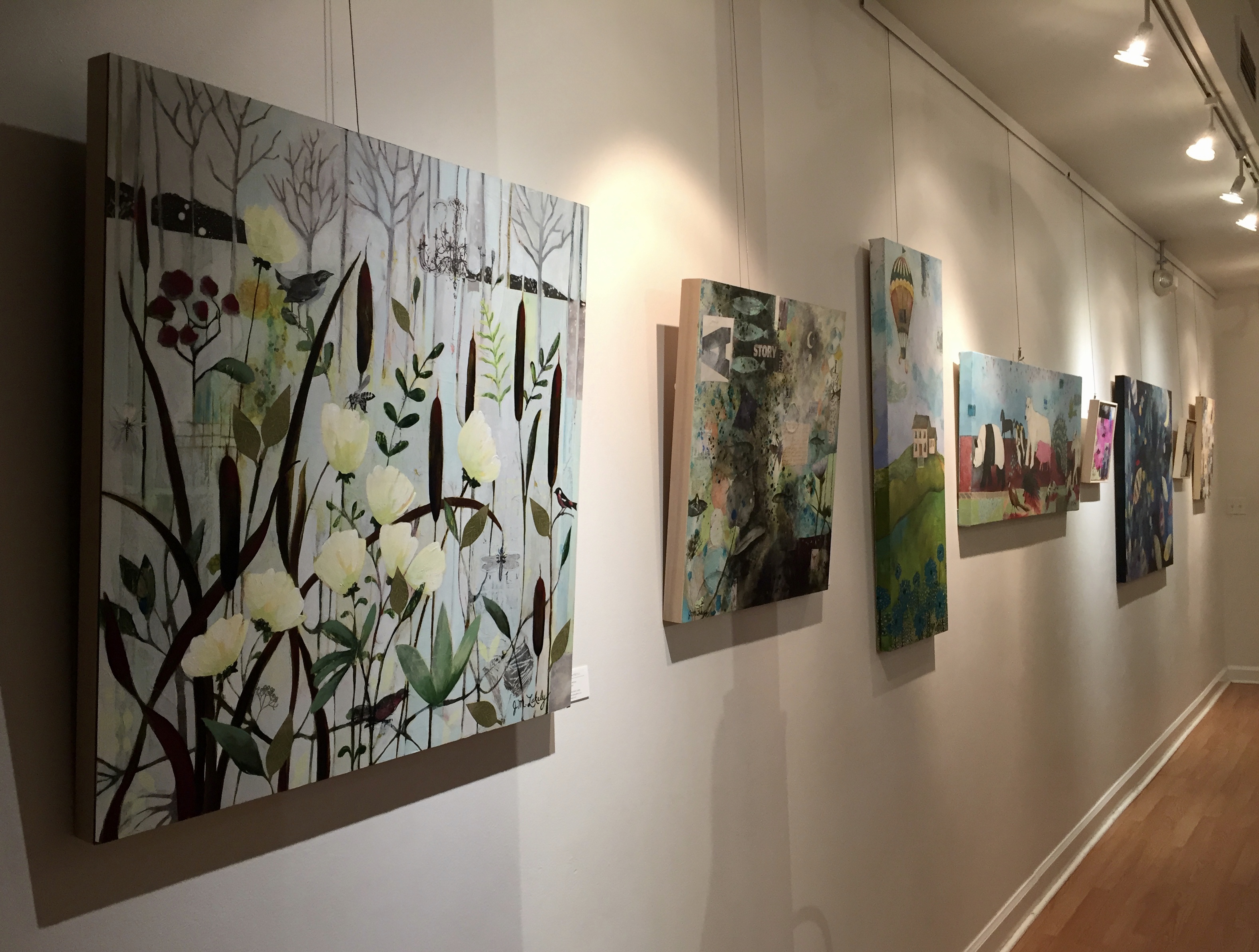 The show will be up at Gather until the end of January, 2018.
I've also got some artwork from earlier this year over at the Oak Park Art League for their Holiday 100 show, which is up until December 23. It's a fun show packed with artwork priced at $300 or less. I've sold one of the paintings and have two remaining.
And speaking of the Oak Park Art League, our last day of classes for 2017 is this Saturday. I have so enjoyed this year of teaching watercolor and mixed media and kids art camps. I will be taking January off but look forward to starting back up for the Winter 2 session, which will begin February 24 – Mixed Media, 10:30 am – 12:30 pm, and Watercolor: Loose and Bright, 1:00 – 3:00 pm.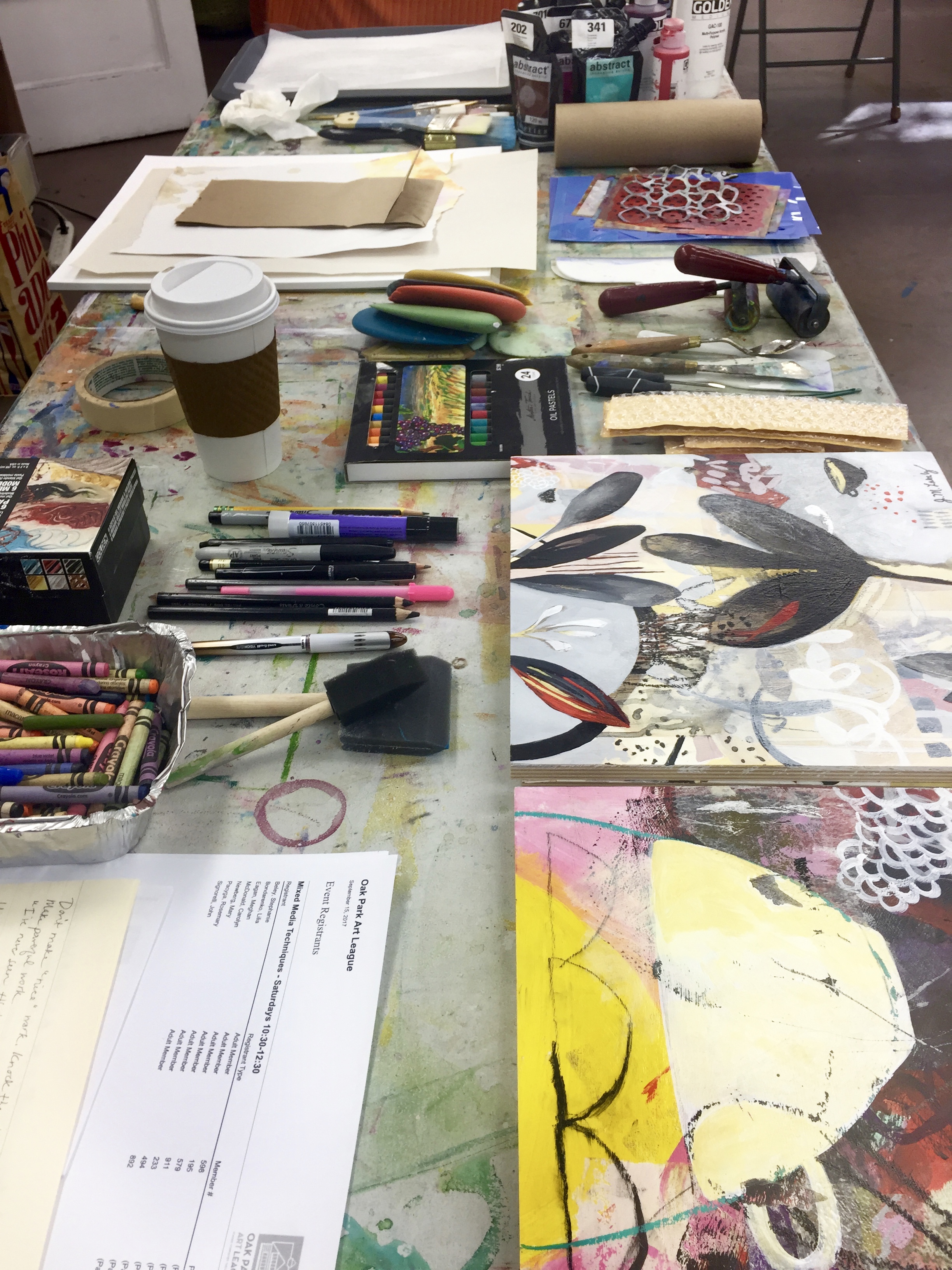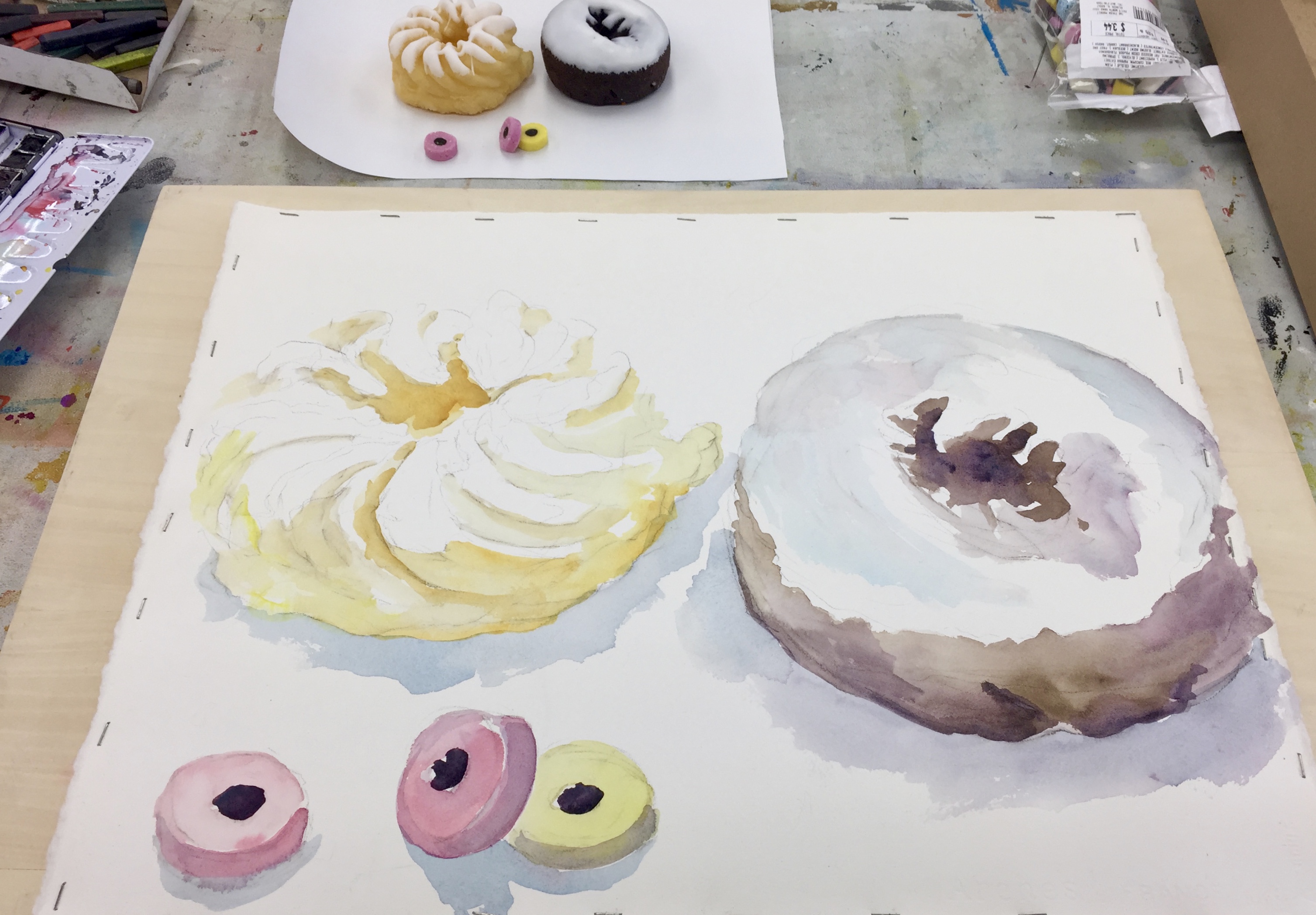 I am also finishing up one last commissioned painting and an illustration over the next two weeks. Photos to come. I do commissioned work and have done since I started making art back in the 1990's, especially when murals in private homes became fashionable. I no longer do mural work but I do enjoy commissions and illustrations when they are the right fit. Here is a fun one from earlier this year, of Edinburgh, Scotland.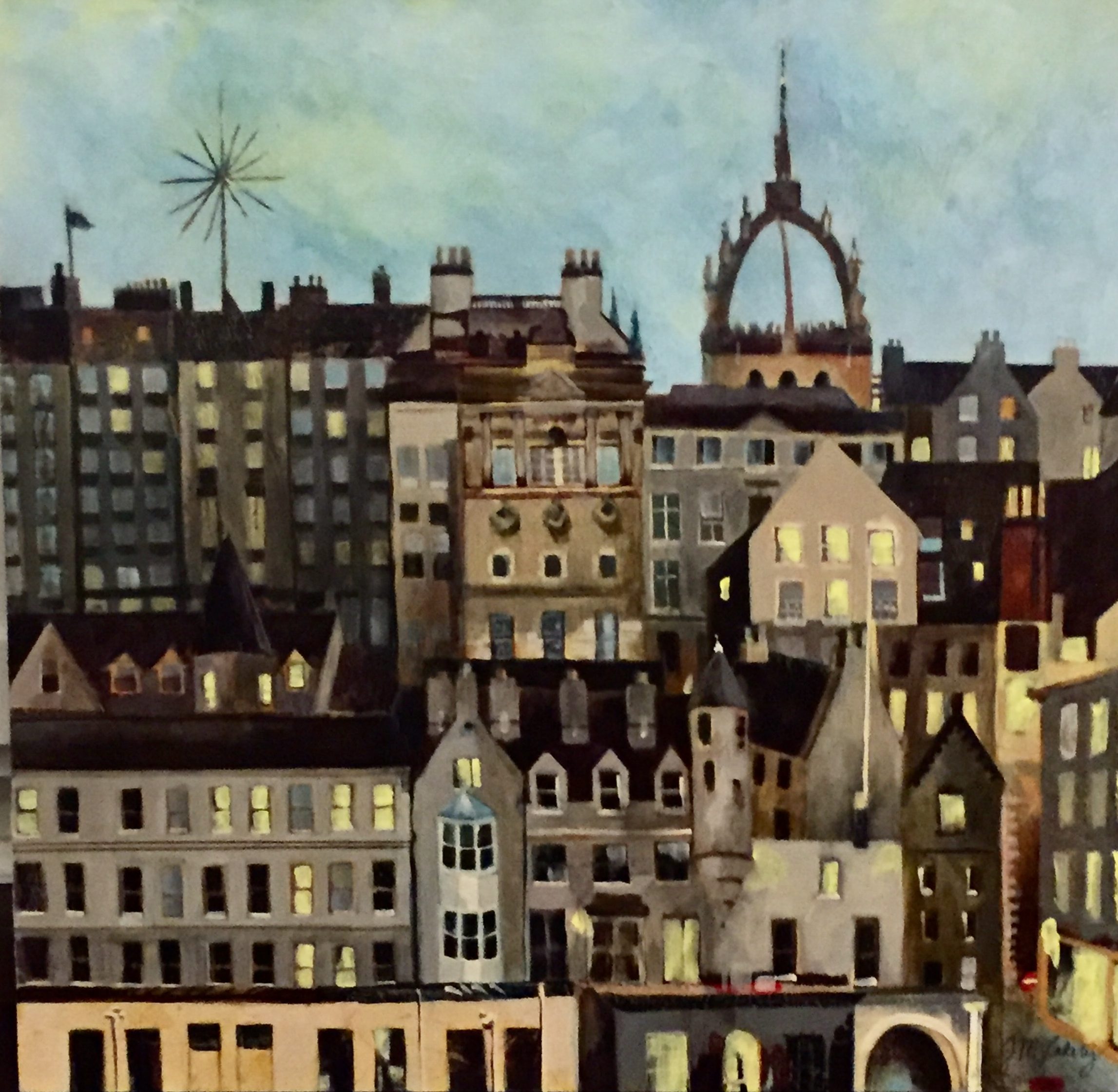 Happy Holidays to all, and thank you to friends, patrons, teachers, students, and the art galleries and their owners/curators/directors for the amazing opportunities, collaborations and adventures from this year. I am so grateful and appreciative for every one of you.