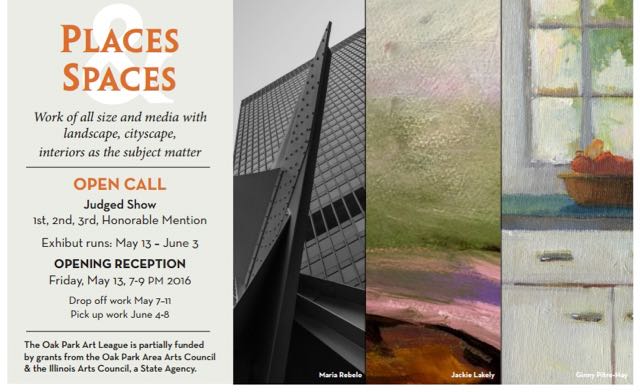 I have three pieces in the Places & Spaces show at the Oak Park Art League, which runs until June 4. They are all from my residency and all three are mixed media pieces on birch board:
I finished these three pieces toward the end of my residency, I guess I would say when I was really good and warmed up. I painted them largely with my fingers and really got into them, layers and layers, and none of these is of a particular place or scene. They represent the cumulative effect of soaking in the place I was living for a month and I consider all three composites of the entire experience.
I started working on acrylic pieces from day one and did a lot of prep work to make the process as smooth as I could hope it to be. I had ordered a roll of Fabriano 200 lb. paper and somehow got it mixed up and it was enormous – like 4 feet tall by at least 10 yards enormous – so I had to cut it down to workable sizes for doing what I call grid studies. These grid studies are daily sheets with 4-6 pre-measured areas blocked in so I can work quickly and work them off of each other. I liken this practice to musical scales or swimming laps, all designed to ingrain fundamentals into my head and get warmed up.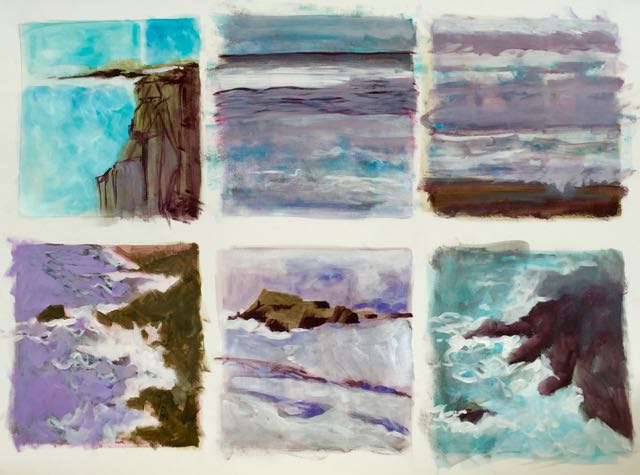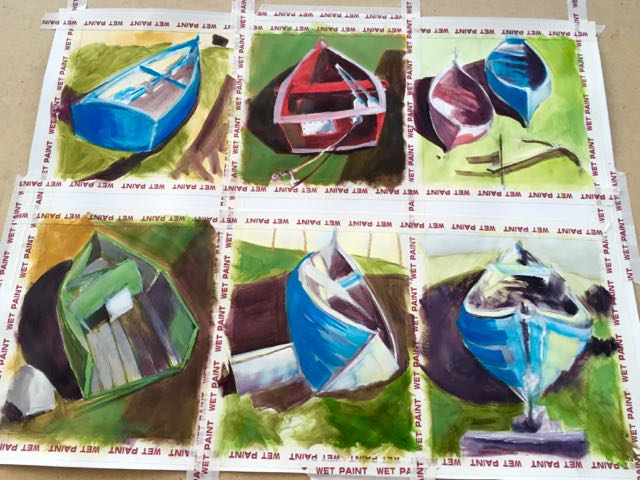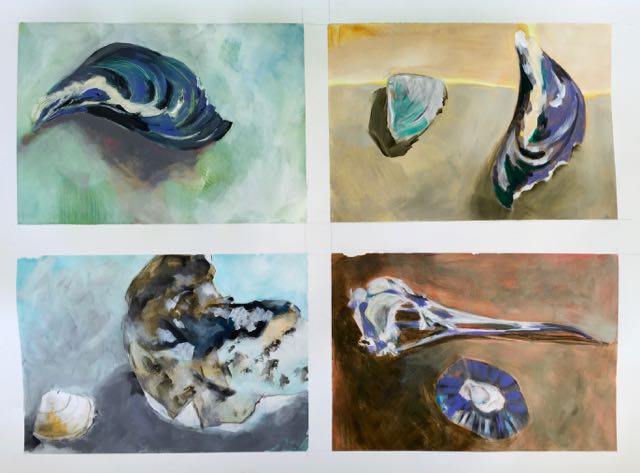 These, like most of the watercolors, were studies of actual things I was looking at, or in the case of the boats, photographs I was distilling down to shapes and values and studies in color.
And then I would do some more involved pieces, or find that I wanted to work on some individual pieces more than others.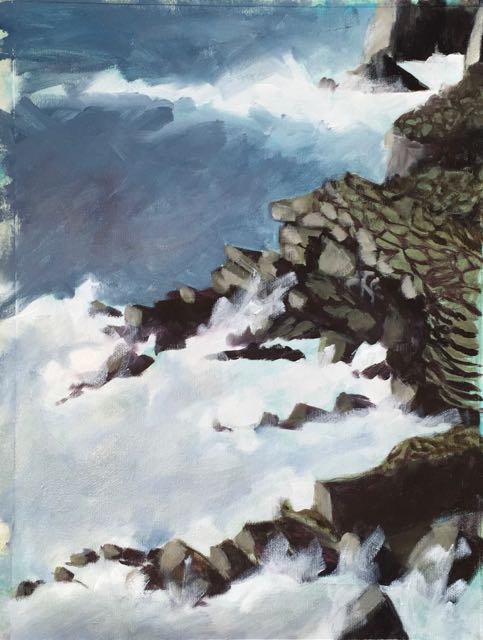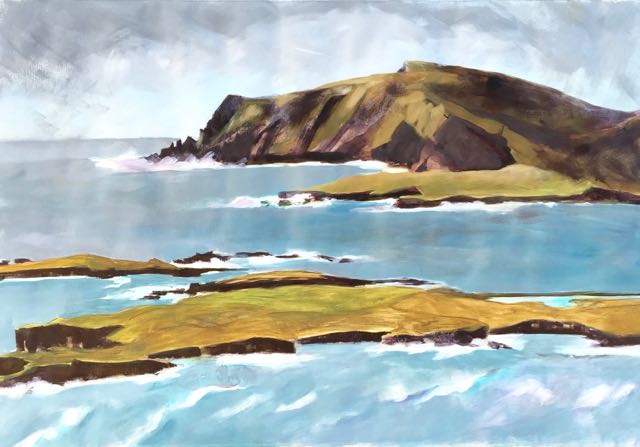 I knew that I was going to have an exhibit of work for the opening of the lighthouse to the public on March 25, so I wanted to have actual pieces finished I could hang on the walls. That's where the boards came in. I worked on several starting the first week I was there, and slowly developed them, lots of times going outside with them and working on them no matter the weather.
I just got a shipment of boards in, to work on some acrylic and mixed media pieces inspired by my time in Shetland and for an upcoming solo exhibit surrounding my experience. Details to follow ….